Want to Try Cloth Diapers? You CAN for FREE!
We have a group of caring, cloth diaper-using mamas ready to show how cloth diapers can help you save money, stress less and keep your babies clean, dry and healthy. If you have experienced diaper need but the upfront investment of cloth diapers has kept you from trying them, we are here to help! You will have the opportunity to take home a FREE supply of gently used cloth diapers and all of the information you need to get started using them right away! We'll cover the following:
Pros and Cons of Using Cloth

Cost of Cloth vs. Cost of Disposables

Different types of cloth diapers and how to use them

Simple Laundry Routine

Q & A
We are happy to meet with you one-on-one at a time that is convenient for you. Babies and children are welcome to come along! Email cloth@cnydiaperbank.org to set up an appointment.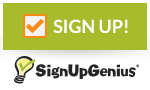 Would you like to volunteer with our Cloth Diaper Program? Join us for a Cloth Diaper Volunteer Session using this link:
If you'd like to assist with planning our cloth distribution events, contact cloth@cnydiaperbank.org.